Well the day is here, after months and months of tabloid gossip, dramas and speculations the biggest day of the year comes upon us within the next couple of hours...
A photograph was released this morning which looked like Sarah Burton arriving at the Goring Hotel in London heavily guarded with security.
Is this Sarah Burton?.... Burton's seemingly signature accessories - the silver belt, flat pumps and cropped style of jeans may have been a give away... No?
Kate is thought to have picked the designer after being taken back by a modern silk strapless gown made for the wedding of Sara Buys to Prince William's step-brother, Tom Parker Bowles back in 2005
Alexander McQueen, Sarah Burton, Alexander McQueen 2011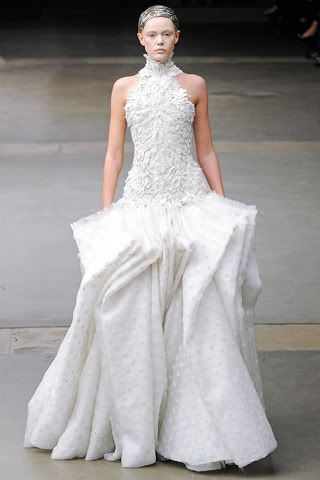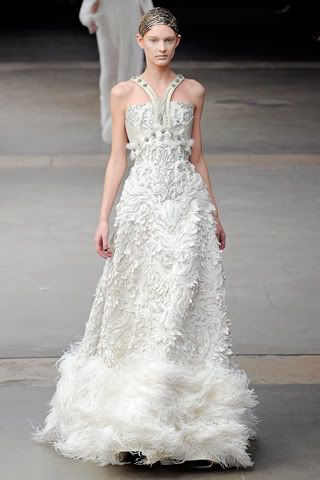 One of the original fashion superstars though now a supernova Alexander McQueen's suicide sent shock waves through the industry last February however his brand lives on in the trusty hands of Sarah Burton.
I am hopeful that Sarah has designed the dress, this will be a beautiful romantic dress that still gives the effect of royal chic that Kate will be renowned for. It will be amazing to see the future Princess Catherine Middleton walking down Westminster Abbey in this soon to be iconic British piece of history.
Whatever will be, and I for one will be cheering on the Prince and Princess, on this glorious day!